B&K supplies 60" Cut-to-Length to Electrolux Home Products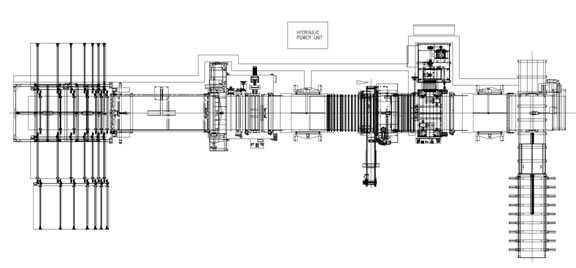 Electrolux Home Products recently purchased a CWP 60" x .060" x 25,000lb. Cut–to–Length system featuring a coil upender, coil storage rack, coil loading car, stock reel, B&K leveler, edge trimmer, threading tables, heavy duty 4 roll servo feed, mechanical shear, inspection conveyor, direct drop parts stacker and discharge conveyors for their new facility in Memphis, TN where they will be
manufacturing cooking appliances.
CWP & B&K are both products manufactured by Formtek Maine at their 85,000sq. ft. Clinton, Maine facility. The CTL system will be designed, built and set up for customer approval prior to shipment. The CTL system will then be loaded, delivered and completely installed at the new Electrolux facility in Memphis TN by Formtek Maine.