A B&K
®
Precision Roller Leveler can be supplied in a new Cut to Length Line or retrofitted into an existing Cut to Length System to precisely control flatness of your Heavy gauge sheets.
The B&K
®

3.5" diameter Precision Roller Leveler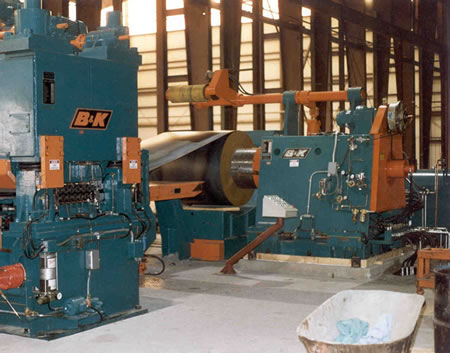 The B&K
®
name continues to be synonymous with heavy-duty steel mill equipment. This B&K
®
3.5" diameter Precision Roller Leveler is designed to live off .312" thick stock. Touchscreen controlled adjustments of all normally required operator settings such as back-up roll flight positioning, upper work roll depth and angle of engagement is standard. Convenient and effective control of the leveling function assures desirable material flatness results. B&K
®
Precision Roller Levelers utilize a series of relatively small closely spaced leveler rolls that incorporate roller back-ups to prevent deflection. This arrangement allows the material to be worked beyond the yield point to remove trapped material stresses. The result is material that is more stable so that flat sheets remain flat.
Heavy Duty Precision Roller Leveler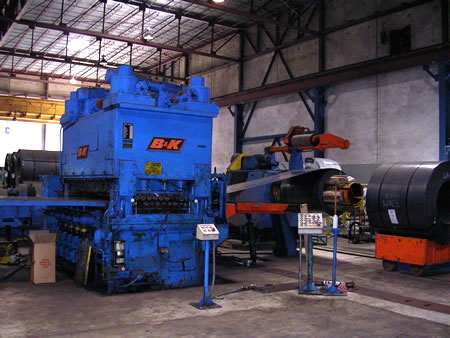 This highly productive, Heavy Duty Precision Roller Leveler has been reliably producing heavy gauge leveled blanks for over 30 years. Over the years, drive and leveler control technology have evolved, but our B&K® Precision Roller Levelers are still built rugged to last. B&K® provides Heavy Duty Precision Roller Leveler for most gauge ranges. For tough applications in sheet leveling, parts leveling, cut-to-length lines, and other process lines contact B&K® for the Right Precision Roller Leveler.